Since the cannabis began to legalize around the world, more and more people are interested in what ways they can consume it, and how to use this plant while cooking a meal in a way that it doesn't lose its medicinal properties. For these reasons, we decided to make a small experimental kitchen and implement the cannabis itself in some of our dishes. But first, let's see what we all need to know about cannabis.
We purchase quality cannabis for personal needs exclusively through trusted sites, such as the Canadian Cannabisy Review – it is a great site but read reviews for yourself. For medical purposes, marijuana has been legally used in Canada since 2001. In 2018, the Canadian Parliament adopted a law that legalizes the use of marijuana for "recreational purposes". Under the new provisions, adult Canadians are able to own up to 30 grams of cannabis that they can purchase from an authorized trader. The law allows them to grow up to four seedlings of this plant.
Marijuana in the kitchen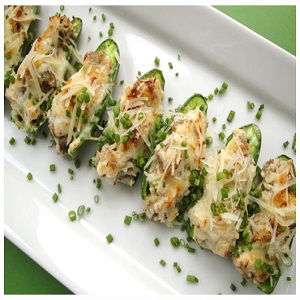 Although smoking is a light, quick and cheaper method than eating it, this does not mean that you can experiment with food. The joint is, in any case, quicker and easier than preparing a dish. Of course, the amount needed for the joint is far smaller than when we add it to food. However, the marijuana in the food has some of its advantages.
The first users, in primitive societies, usually prepared various potions using cannabis leaves. In public places, marijuana is much easier to eat than to smoke, and that is also an ideal method of consumption for those who can not or will not smoke. This is also a much more hygienic method than smoking.
Taking into account all of the above facts, everyone should be well informed before embarking on additional expenses, time and effort needed to prepare marijuana for food. Remember that you must always warn people before you give them food that contains marijuana and that you need to explain to them how will that affect them – that is not a joke. Everything else about marijuana and culinary depends only on your taste and your culinary skills.
How to prepare it?
Marijuana should be cleaned and separated from the branches and seeds. The semen can be used to cultivate marijuana and branches for storing delicious tea or butter. When everything is cleaned (assumes that the product is well dried), the marijuana should be made into the finest possible powder. You can use a blender, it does not matter, it's just important that it looks like dust.
Now it can be said that marijuana is prepared and can be added to your food. The end result will depend on many things. First of all, the type and potency of the plant, then the way it is stored, and ultimately, of course, the one who consumes it. So if you have enough marijuana, time and enthusiasm, do try.