Having a high-quality and luxury restaurant is a dream of every restaurant owner, but unfortunately, not everyone is able to achieve that. The reason why only a few people can achieve to have a luxury and top-quality restaurant is that they don't know how to improve their services. When it comes to improving a restaurant, we are the best because we have had a lot of experience with this in the past.

Our restaurant was not the best or the most popular when we just started up, but we knew exactly what to do in order to improve our qualities. Now, we want to share that knowledge with all of you who are trying to improve your restaurant. All you need to do is follow our professional advice and faster than you can realize you will have a much better restaurant.
Invest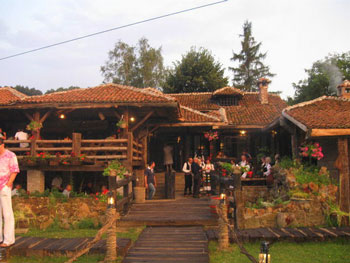 If you are looking for the easiest solution that will allow you to improve your restaurant, then you need simply to invest. A lot of people actually know things, but rarely who actually decides to invest in their business. well, if you are not ready to invest money in your restaurant, then you cannot expect to have quality services or happy customers. So, we strongly suggest that you save up some money and when you have gathered enough find smart ways to invest it in the restaurant. Redesigning the interior of the restaurant is always a huge help and it will definitely bring in a lot of new customers, especially if your restaurant was designed a long time ago.
Hire Professionals
The key thing to a high-quality restaurant is high-quality food and you cannot have that without a professional chef who is in charge of the kitchen. A lot of people don't understand how important it actually is to have a professional chef working in the kitchen and that is a huge problem. We strongly recommend that you change up your crew if you don't have real professionals working for you. You don't only need a professional to provide your kitchen with great food, but also to keep everything organized and clean in the kitchen.

There are a lot of issues with people who are not a professional chef, they are often messy and never clean the kitchen after using it. so, the smartest decision that you can do is hire a team of professionals and we guarantee that you will not regret it.